relaxdaily N°089 — Relaxing Instrumental Music — calm, light, positive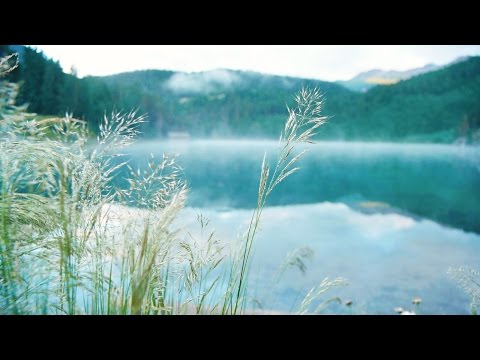 This is relaxdaily N°089. Another original, calm and positive instrumental music piece. Music e.g. for relaxing, in the background while working or studying, for thinking, creating, dreaming, meditating or simply for one of your smooth music playlists.
N°089 is my latest track, which also is the last one of what I call "Season 3", the 3rd year of my relaxdaily project (first track and "photograph-style" vid was on Aug, 25, 2011). Give it a "like" if you want to hear and see future relaxdaily music and videos ;)
The footage consists of some of my very first clips I shot with my then new DSLR for this project in the summer of 2012, showing the little alpine lake Blindsee in Austria, in the very morning around 7am.
Hope you enjoy,
Good energy to you,
Michael (relaxdaily music creator)
more on:
http://relaxdaily.net
http://www.youtube.com/relaxdaily
https://itunes.apple.com/artist/relaxdaily/id494543884
music and video © 2014 relaxdaily
…relaxdaily's instrumental background music: beautiful, light, peaceful and positive music that can be used as a soundtrack for multiple activities. Depending on your interest you might use my music in your relax radio playlist, as yoga music, as spa & wellness music, as meditation music, as music while you're studying, learning, doing homework, working (possibly mentally, creatively), reading, writing, gaming, while thinking or reflecting, dreaming, reviewing, making future plans, coding, inventing, changing society or systems for the better, or simply to fill the air with a positive vibe.
Some use it as "sleep music" (I personally think there's better sleep, or "sleep aid" music out there, but it seems to work… and sure, a good sleep IS a good foundation of a healthy lifestyle ;) Call it chill-out, smooth, ambient, New Age, healing, inspirational, instrumental, or background music — this is not as much about a genre as it is about a feeling. A way of life. With the relaxdaily project, I try to take a little heat from our (generally) too busy lives.
My mission is to deliver a soundtrack for you, when you feel the need for some calm, good energy tunes.
— Michael (relaxdaily)
GD Star Rating
a WordPress rating system
Пометить материал как неуместный
Оценка информации

GD Star Rating
a WordPress rating system