Главная » Музыка природы
(Nature Relaxation w/ Music) Hammock in Paradise — Fiji Islands HD Nature Video 1080p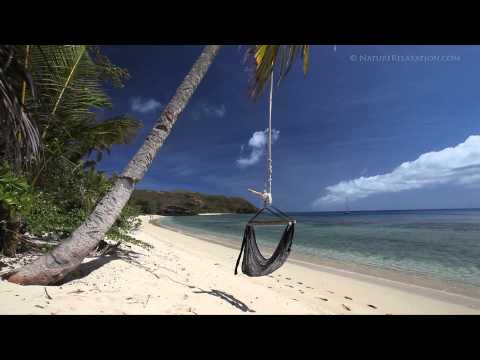 Relax for a few minutes on the stunning Botaira Beach, on Naviti Island, Fiji. Re-Edited for Color and Brightness, and in stunning 1080p — and this video features the amazing ambient music of Darshan Ambient! Thanks for your likes and comments!
Shot with: Canon EOS 5D Mark II
To download this video and more for relaxation anytime, anywhere, visit http://www.NatureRelaxation.com
To add inspiration to any wall from the same exact locations you see on this video, visit http://www.EpicWallArt.com/collection…
The song: a revised version of "Man in the Window" by Darshan Ambient.
Lens: 17-40mm f/4 IS L
Accessories: Hoya HD Circular Polarizer, Rode Stereomic, Velbon DV-7000 Tripod.
Location: Botaira Beach Resort, Naviti Island, Fiji
GD Star Rating
a WordPress rating system
Пометить материал как неуместный
Оценка информации

GD Star Rating
a WordPress rating system