Instrumental Music – tender, light, relaxing — N°099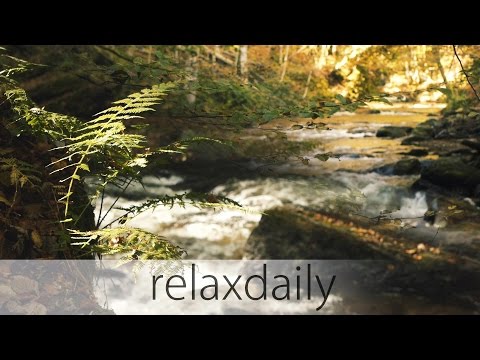 N°099: Another light and relaxing instrumental music piece by relaxdaily. A smooth, gentle and relaxing one.
Being human at its best: knowing you're part of the whole. Observing life while saying yes to what makes you "you". No matter what others think of it. Risking integrity. You know the truth. Live it. Be bold in the moment. Love life. With a capital L. …This tune is a tiny expression of this idea.
This is relaxdaily N°099. Hope you enjoy,
Good energy to you,
Michael (relaxdaily music and video creator).
…find some (time-limited) goodies at http://relaxdaily.net/relaxdaily-n099/
…if you're a fan of beautiful forest scenery, I can recommend my 2014 long music video "Forest": https://www.youtube.com/watch?v=rRW3R1TFUTY which comes also as a (paid) download version: https://vimeo.com/ondemand/forest
more on:
https://www.youtube.com/relaxdaily
https://www.facebook.com/relaxdaily
https://itunes.apple.com/artist/relaxdaily/id494543884
music and video © 2015 relaxdaily
…relaxdaily's instrumental background music: beautiful, light, peaceful and positive music that can be used as a soundtrack for multiple activities. Depending on your interest you might use my music in your relax radio playlist, as yoga music, as spa & wellness music, as meditation music, as music while you're studying, learning, doing homework, working (possibly mentally, creatively), reading, writing, gaming, while thinking or reflecting, dreaming, reviewing, making future plans, coding, inventing, changing society or systems for the better, or simply to fill the air with a positive vibe.
Some use it as "sleep music" (I personally think there's better sleep, or "sleep aid" music out there, but it seems to work… and sure, a good sleep IS a good foundation of a healthy lifestyle ;) Call it chill-out, smooth, ambient, New Age, healing, inspirational, instrumental, or background music — this is not as much about a genre as it is about a feeling. A way of life. With the relaxdaily project, I try to take a little heat from our (generally) too busy lives.
My mission is to deliver a soundtrack for you, when you feel the need for some calm, good energy tunes.
— Michael (relaxdaily)
GD Star Rating
a WordPress rating system
Пометить материал как неуместный
Оценка информации

GD Star Rating
a WordPress rating system