Главная » Релакс музыка
Thank You! 200.000 Followers Relaxing Instrumental Music Video for Fans and Followers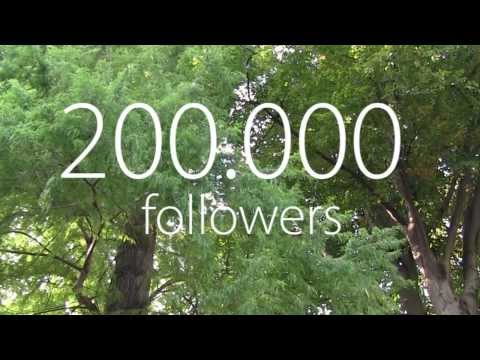 This Relaxing Video has been created for all our Friends and Followers to say thank you for being part of our life and to share all these great moments with us.
You are always here for us and we can hear your voices through your comments and the big partecipation on our FB page. This is the power of music.
Visit http://meditationrelaxclub.com/thank-you-200-000-followers-on-youtube-relaxing-instrumental-music-video/ to download the music!
200.000 followers is a great goal, a dream that comes true. Thumbs up for each one of you who decided to make us part of your days. It's a huge honor and a pleasure to create music that can make you smile, relax, cry, heal, excite. All these emotions are real, real is the great picture of your own, precious LIFE!
Feel free to share this music video with friends and all people you love. Live your life in every part of it, from its rythms, its sadnesses, its satisfactions, its goals, its happiness.
BE HAPPY!
Meditation Relax Club
You can use this relaxing intrumental music video as relaxation music, or relaxing sleep music, spa music, study music, yoga music for your yoga poses, pilates music for breathing exercises as it's a soft music to help you relax and maybe sleep, too if you have some sleep disorders. I think it's really good as background music or ambient music even if there are not any nature sounds, it's useful for meditation and mindfulness meditation and reiki, too.
It's a jazz lounge music or we can call it relaxing chill out.
Hope you enjoy it!
Look for us on FB at https://www.facebook.com/pages/Meditation-Relax-Club/527310100623985
www.meditationrelaxclub.com
GD Star Rating
a WordPress rating system
Пометить материал как неуместный
Оценка информации

GD Star Rating
a WordPress rating system